Volunteer Opportunities


Volunteers are critical to the mission and the growth of the Institute. Much of our success is due to the selfless contributions of our volunteers. Currently, we have a need for the following positions:

L.A.C.E. Volunteer
L.A.C.E. Mentor
L.A.C.E. Instructor
L.A.C.E. Excursions
L.A.C.E. Host/ess



Internships


The L.A.C.E. Institute Internship Program offers individuals a truly unique opportunity to college/university students and recent graduates to become actively involved in the academic efforts and the mission of the Institute. Interns will be able to enhance their knowledge and experience necessary for today's job market in the following fields: Non-profit Management, Communications, Marketing, Education, and Research & Development.

Internships are offered year round and begin in one of four (4) sessions: Spring (March), Summer (June), Fall (September) Winter (December). The Institute requires a minimum commitment twelve (12) consecutive weeks for full-time interns and sixteen (16) consecutive weeks for part-time interns. For mutual effectiveness, the Institute requires a minimum commitment of 20hrs/week, with flexible schedules. Intern positions are experience based and accordingly unpaid.

Application packets will not be considered if received after the following deadline dates for an internship during that time frame. If you are interested in being a part of our team this year, don't wait!

Spring Session………..…January 15
Summer Session...............April 15
Fall Session .....................July 15
Winter Session.................October 15



Internship Openings:




Institutional Advancement


Communications


Human Resources


Administration
Research & Development



Institutional Advancement


The Institutional Advancement Department creates and implements the organization's fundraising efforts. As an intern you will work on projects dealing with events, foundations, capital campaign, and major donors. This internship position will provide someone with substantial experience in non–profit development and management, grant writing, events planning, researching donor prospects, and solicitation strategizing. Click here for Internship Application Procedures.

Communications
A Communications intern will work closely with the marketing associate to update communication outlets such as social media facebook, twitter, youtube, Digg, Ning, Reddit, LinkedIn, blog, and e-newsletters; research effective communication and outreach with the blogging community; promote the Institute's events, speaking engagements, fundraisers, and other functions. And prepare mailings to donors and supporters, and other entities. The intern is also expected to research and present new ideas on how to maximize on social media in order to improve communications to donors in an exciting way, and assist with projects designed to help promote the Institute through the press and various public media. S/he will also be involved in school outreach and advocacy research. Click here for Internship Application Procedures.



Human Resources


If you're interested in getting hands-on experience in human resources and nonprofit management, this is the internship for you! Human Resources interns assist with all aspects of HR including intern, volunteer, and staff recruitment; development; training; orientation; ensuring compliance with state and federal laws and regulations; analyzing and developing policies; and workforce planning, performance, and improvement. Click here for Internship Application Procedures.



Administration


The Administration intern will be the face and voice of our day to day operations. While his/her duties will be mainly administrative, the intern will be able to gain valuable hands on experience in the nonprofit world, which will include but not be limited to: general office administration, data entry, managing external relations, preparing correspondence, assisting with financial management operations, managing interoffice communications, scheduling meetings, coordinating travel arrangements, and providing high level administrative support on special projects. Click here for Internship Application Procedures.



Research & Development


The R&D intern will assist the Project Manager in shaping how the Institute works with other groups and organizations. S/he will identify projects and edit proposals, create impact reports, measure learning outcomes, perform research on our focus areas as well as domestic and international development. Click here for Internship Application Procedures.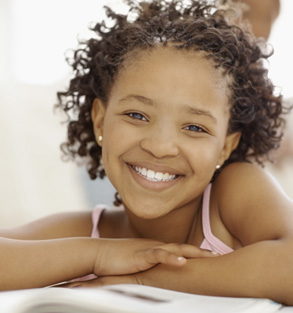 ---

Invest in the future!

"When you educate a girl you educate the
next generation!" - J. Wood



SIGN-UP for eNEWS